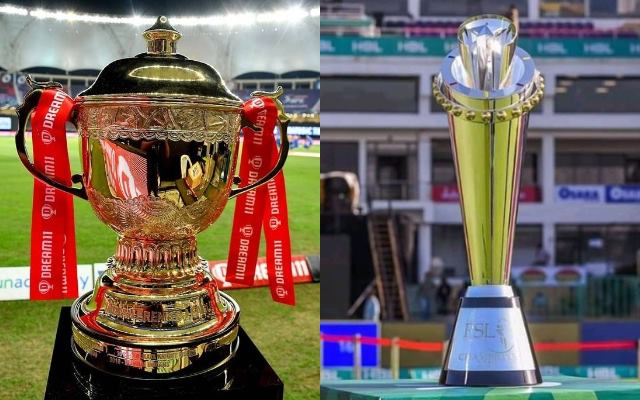 Just like PSL 2020, Pakistan Cricket Board (PCB) is looking forward to hosting the 6th edition of the Pakistan Super League (PSL) in two phases. After successfully concluding the 14 matches of the tournament, the authorities were forced to postpone PSL 2021 for an indefinite time owing to the constant rise in the number of coronavirus cases among the players and the support staff despite the bio-secure bubble.
While the PCB CEO Wasim Khan admitted that the board failed to make a secure bubble for the players and other members, they are hopeful of conducting the rest of the tournament in the near future. Khan asserted that PCB is now working on slowly exiting all the players from the bubble so that they can travel back to their home.
"We will be looking at other windows and we hope to play the event at a later time. What's taking place right now is that we are carefully and slowly exiting, exiting players from our environment so that we can safely get them out and they can start to travel to wherever they need to travel in terms of moving forward. But we want to continue and finish the PSL," Wasim Khan said as quoted by ESPNcricinfo.
The situation was such that it is now outside ours and others' reasonable control: Wasim Khan
Further in the interaction, he asserted that the situation became tough for the board and franchises after as many as seven players tested positive for the deadly virus. Also, Wasim believes that bio-bubble is all about trust which was hampered.
"Seven players contracted the [Covid-19] virus since the 27th of February. Once the players become affected, it becomes an issue. The situation was such that it is now outside ours and others' reasonable control. When players are affected, and players start to lose confidence, then it all comes apart. The bio-secure bubble is all about trust," Wasim Khan added.
While the former cricketer didn't point out any specific window for hosting the remaining of the tournament, it is speculated that the league can resume in May 2021 as that is the only possible free window available for the franchises. This potentially means that PSL can directly clash with the 14th edition of the Indian Premier League (IPL).
While the BCCI is yet to announce the schedule of IPL 2021, it is learned that the tournament will run in the month of April and May. In such a scenario, players like Faf du Plessis, Chris Gayle, Chris Lynn, Imran Tahir, Ben Cutting, Mohammad Nabi who are named in both leagues will have to make a choice between IPL 2021 and PSL 2021.
Disclaimer: This Article is posted from a 3rd party source PSLPakistanSuperLeagueT20.cricket helps you discover publicly available material and as a search engine and is not responsible for it.