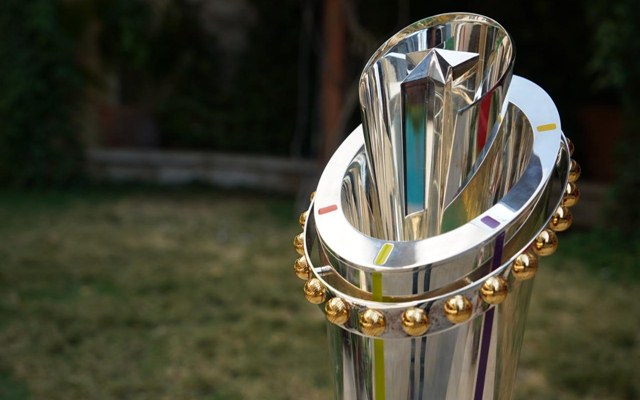 The Pakistan Cricket Board (PCB), on Thursday, announced that the sixth edition of the Pakistan Super League (PSL) will resume in June. PCB had to postpone the tournament last week amid the emergence of seven Covid-19 cases. Prior to the postponement, only 14 games had taken place after PSL started on February 20.
The decision on the resumption was taken by the PCB after its meeting with the PSL franchises on Thursday. In its official statement, the cricket board stated that the board and all the six franchises unanimously agreed to resume the competition in June. The month was picked after considering the Pakistan men team's schedule this year.
"Pakistan Cricket Board and the Franchises, the PSL Governing Council, are aiming to reschedule the remaining 20 HBL Pakistan Super League 6 matches in June 2021 in Karachi. This was unanimously agreed by the six franchise owners and the PCB in a virtual meeting held on Thursday afternoon and after taking into consideration all factors relating to event organisation," stated the release from PCB.
PSL to resume after the tour of Zimbabwe
The PCB further stated that PSL 2021 will resume only after the Pakistan players return home from the tour of Zimbabwe. Pakistan are scheduled to return home on May 13. The remaining games of the tournament are likely to be completed by the second or third week of June as Pakistan are scheduled to leave for England on 26 June.
"June emerged as the most preferred and practical window due to Pakistan men's national cricket team's international commitments in March/April and late August/September. The remaining 20 matches in June are now being planned following the men's national cricket team's return from Zimbabwe on 13 May and before their departure for England on 26 June," it added.
PCB will be hoping that the tournament is completely smooth once it is resumed just like the last edition. PSL 2020 had to be postponed too in the wake of the coronavirus pandemic. The remaining games were later held in November. In case of failing to complete the tournament, PCB would have lost more than US$15 million in commercial contracts.
The risk is still there if another mishap interrupts the tournament once it resumes. The PCB has already started to take all the precautions to ensure that the tournament goes ahead without any interruption. In the wake of the PSL-6 postponement, the board has decided to hire a professional company to strictly implement Covid-19 protocols, instead of relying on its own medical team.
Disclaimer: This Article is posted from a 3rd party source PSLPakistanSuperLeagueT20.cricket helps you discover publicly available material and as a search engine and is not responsible for it.