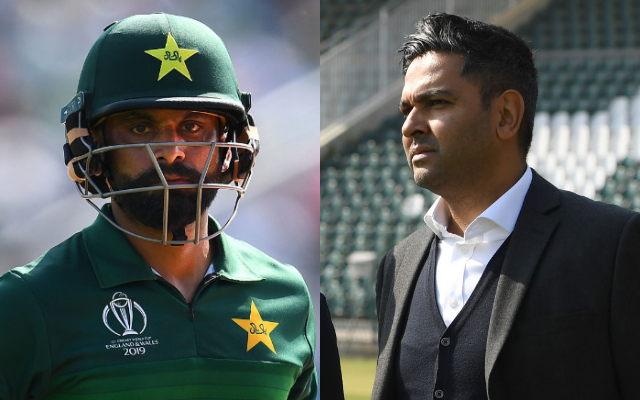 Pakistan's veteran all-rounder Mohammad Hafeez, who has represented Pakistan in 55 Test matches, 218 One Day Internationals, and 99 T20 Internationals, slammed the Pakistan Cricket Board (PCB) for mismanagement that resulted in the authorities postponing the 2021 edition of the Pakistan Super League (PSL) for an indefinite time.
The swashbuckling all-rounder also took a sly dig at PCB for not taking responsibility for their mistakes rather than putting the whole blame on certain individuals. With this, Hafeez made a reference to the resignation given by Dr. Sohail Saleem, the head of the PCB's Medical and Sports Sciences department, after there were reports of a breach in a bio-bubble during PSL.
"It is a very unfortunate scenario as a Pakistani and as a cricketer. We all have played our roles in bringing cricket back to Pakistan. You can call it mismanagement or bad planning, but I believe it has happened. Just like people take credit for small things, you also need to take responsibility for such a big incident. It is not right to blame the entire thing on just one person," Mohammad Hafeez said while talking on a YouTube channel.
Our reputation has taken a major hit, says Mohammad Hafeez
PCB was put under major scrutiny by the former cricketers, media houses, and the franchise owners after an abrupt halt in the tournament owing to the rise in the number of coronavirus among the players and other support staff. The Pakistan board has decided to carry out a proper inquiry in the matter as they appointed a two-member independent committee that will be soon giving a detailed report about what went wrong during the PSL.
PCB has also decided to go ahead with the remainder of the Pakistan Super League in the month of June in Karachi. Speaking about the same, Mohammad Hafeez asserted that he hopes that the board will take a lesson and try to manage things properly in the future. Also, the batsman believes that Pakistan's reputation has taken a major hit owing to the recent happenings.
"We need to understand that our reputation has taken a major hit. I personally feel sorry because it shouldn't have happened. I hope things are planned and managed better from here on so nothing like this happens again with Pakistan," said Mohammad Hafeez.
Disclaimer: This Article is posted from a 3rd party source PSLPakistanSuperLeagueT20.cricket helps you discover publicly available material and as a search engine and is not responsible for it.