Fixtures/Results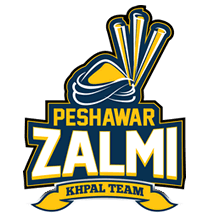 Peshawar Zalmi
151 / 6 (20)
1st Match
Multan Sultans won by 7 wickets
Thu, Feb 22, 2018, Dubai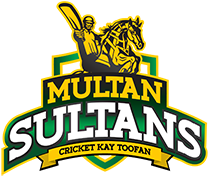 Multan Sultans
152 / 3 (19.1)
Karachi Kings
149 / 9 (20)
2nd Match
Karachi Kings won by 19 runs
Fri, Feb 23, 2018, Dubai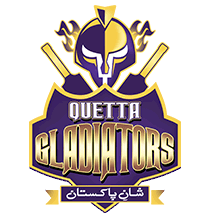 Quetta Gladiators
130 / 9 (20)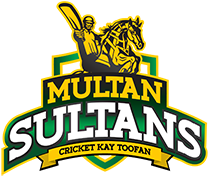 Multan Sultans
179 / 5(20)
3rd Match
Multan Sultans won by 43 runs
Fri, Feb 23, 2018, Dubai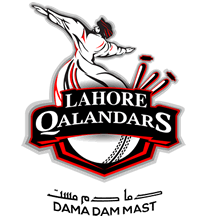 Lahore Qalandars
136 / 10 (17.2)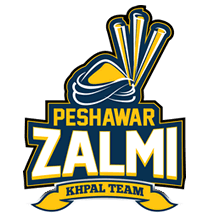 Peshawar Zalmi
176 / 6 (20)
4th Match
Peshawar Zalmi won by 34 runs
Fri, Feb 24, 2018, Dubai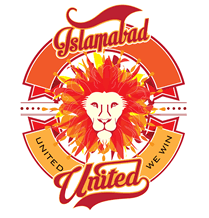 Islamabad United
142 / 9 (20)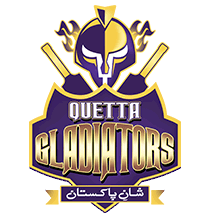 Quetta Gladiators
120 / 1 (14.0)
5th Match
Quetta Gladiators won by 9 wickets
Sat, Feb 24, 2018, Dubai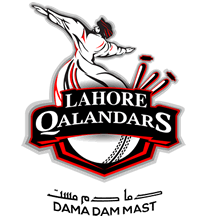 Lahore Qalandars
119 / 9 (20)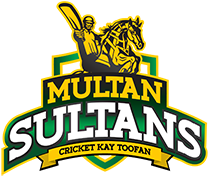 Multan Sultans
113 / 10 (19.5)
6th Match
Islamabad United won by 5 wickets
Sun, Feb 25, 2018, Dubai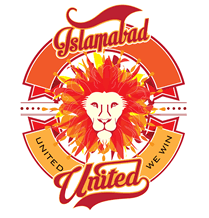 Islamabad United
117 / 5 (17.4)
Karachi Kings
135 / 5 (19.4)
7th Match
Karachi Kings won by 5 wickets
Sun, Feb 25, 2018, Dubai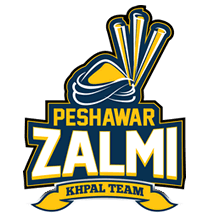 Peshawar Zalmi
131 / 9 (20)
Karachi Kings
159 / 7 (20)
8th Match
Karachi Kings won by 27 runs
Mon, Feb 26, 2018, Dubai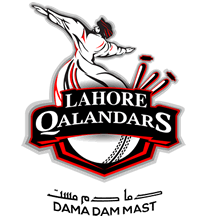 Lahore Qalandars
132 / 10 (18.3)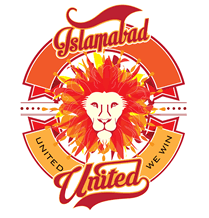 Islamabad United
134 / 7 (20)
9th Match
Quetta Gladiators won by 6 wickets
Wed, Feb 28, 2018, Sharjah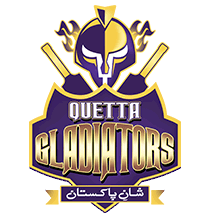 Quetta Gladiators
135 / 4 (17.1)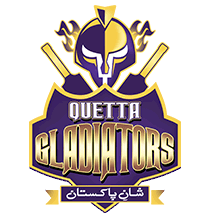 Quetta Gladiators
141 / 8 (20)
10th Match
Peshawar Zalmi won by 5 wickets
Thu, Mar 01, 2018, Sharjah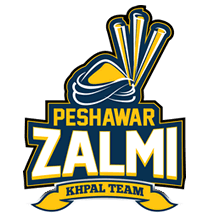 Peshawar Zalmi
143 / 5 (19.4)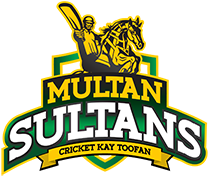 Multan Sultans
11th Match
Match abandoned without a ball bowled
Fri, Mar 02, 2018, Sharjah
Karachi Kings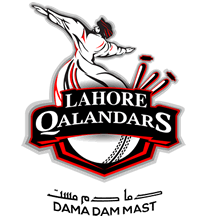 Lahore Qalandars
121 / 10 (19.4)
12th Match
Match tied (Islamabad United won the one-over eliminator)
Fri, Mar 02, 2018, Sharjah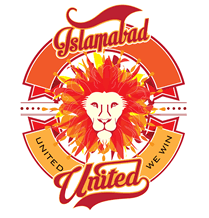 Islamabad United
121 / 9 (20)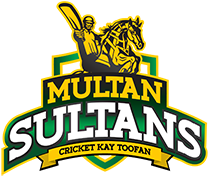 Multan Sultans
108 / 1 (16.4)
13th Match
Multan Sultans won by 9 wickets
Sat, Mar 03, 2018, Sharjah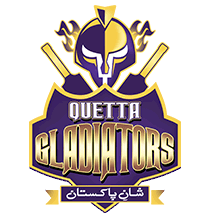 Quetta Gladiators
108 / 1 (16.4)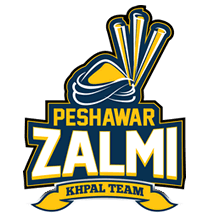 Peshawar Zalmi
104 / 0 (13.4)
14th Match
Peshawar Zalmi won by 10 wickets
Sat, Mar 03, 2018, Sharjah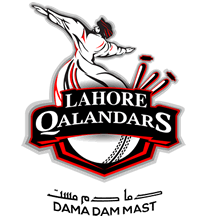 Lahore Qalandars
100 / 10 (17.2)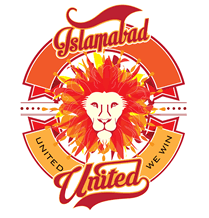 Islamabad United
156 / 2 (17.2)
15th Match
Islamabad United won by 8 wickets
Sun, Mar 04, 2018, Sharjah
Karachi Kings
153 / 6 (20)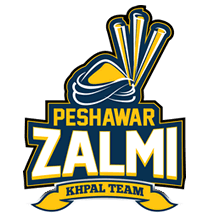 Peshawar Zalmi
164 / 8 (20)
16th Match
Multan Sultans won by 19 runs
Tue, Mar 06, 2018, Dubai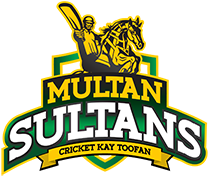 Multan Sultans
183 / 3 (20)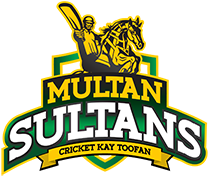 Multan Sultans
152 / 5 (20)
17th Match
Quetta Gladiators won by 2 wickets
Wed, Mar 07, 2018, Dubai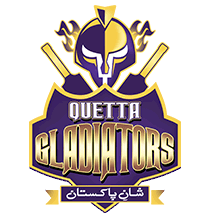 Quetta Gladiators
156 / 8 (19.5)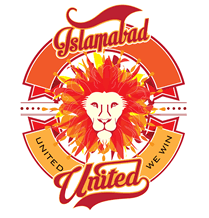 Islamabad United
164 / 4 (17.4)
18th Match
Islamabad United won by 6 wickets
Thu, Mar 08, 2018, Dubai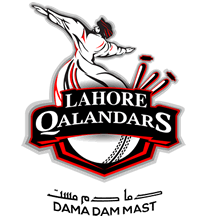 Lahore Qalandars
163 / 8 (20)
Karachi Kings
113 / 8 (20)
19th Match
Quetta Gladiators won by 67 runs
Thu, Mar 08, 2018, Dubai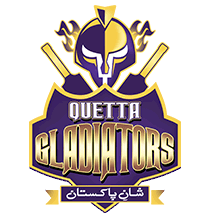 Quetta Gladiators
180 / 4 (20)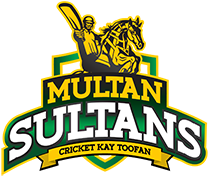 Multan Sultans
114 / 10 (19.4)
20th Match
Lahore Qalandars won by 6 wickets
Fri, Mar 09, 2018, Dubai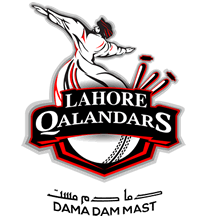 Lahore Qalandars
115 / 4 (18.4)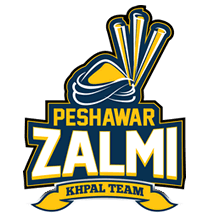 Peshawar Zalmi
115 / 4 (18.4)
21st Match
Islamabad United won by 26 runs
Fri, Mar 09, 2018, Dubai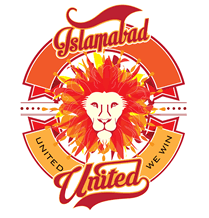 Islamabad United
115 / 4 (18.4)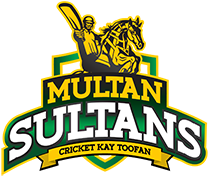 Multan Sultans
125 / 10 (19.4)
22nd Match
Karachi Kings won by 63 runs
Sat, Mar 10, 2018, Dubai
Karachi Kings
188 / 3 (20)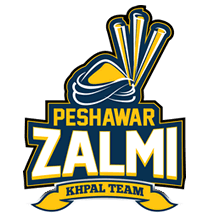 Peshawar Zalmi
157 / 5 (20)
23rd Match
Quetta Gladiators won by 6 wickets
Sat, Mar 10, 2018, Dubai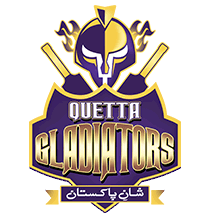 Quetta Gladiators
158 / 4 (19.2)
Karachi Kings
163 / 5 (20)
24th Match
Match tied (Lahore Qalandars won the one-over eliminator)
Sun, Mar 11, 2018, Dubai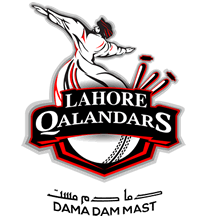 Lahore Qalandars
163 / 8 (20)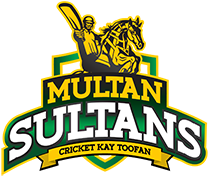 Multan Sultans
152 / 10 (19.1)
25th Match
Islamabad United won by 33 runs
Tue, Mar 13, 2018, Sharjah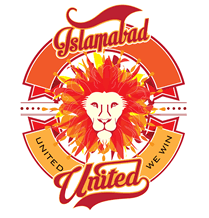 Islamabad United
185 / 4 (20)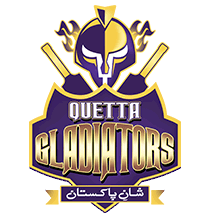 Quetta Gladiators
169 / 6 (20)
26th Match
Lahore Qalandars won by 17 runs
Wed, Mar 14, 2018, Sharjah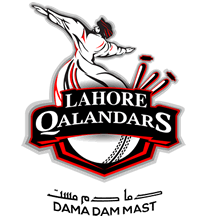 Lahore Qalandars
186 / 4 (20)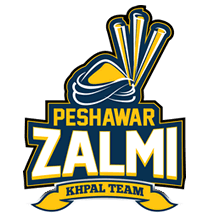 Peshawar Zalmi
181 / 6 (20)
27th Match
Peshawar Zalmi won by 44 runs
Thu, Mar 15, 2018, Sharjah
Karachi Kings
137 / 8 (20)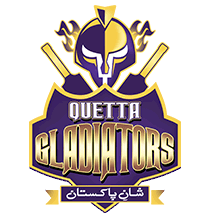 Quetta Gladiators
147 / 7 (20)
28th Match
Islamabad United won by 6 wickets
Thu, Mar 15, 2018, Sharjah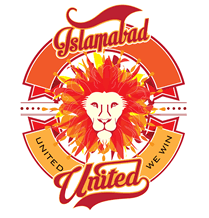 Islamabad United
149 / 4 (18.2)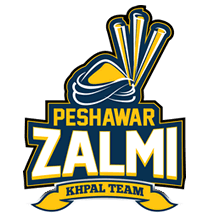 Peshawar Zalmi
176 / 3 (18)
29th Match
Peshawar Zalmi won by 7 wickets
Fri, Mar 16, 2018, Sharjah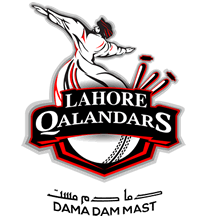 Lahore Qalandars
172 / 4 (20)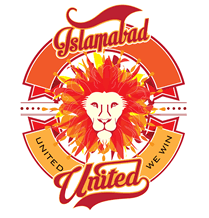 Islamabad United
124 / 10 (19)
30th Match
Karachi Kings won by 7 wickets
Fri, Mar 16, 2018, Sharjah
Karachi Kings
125 / 3 (17)
Play-Offs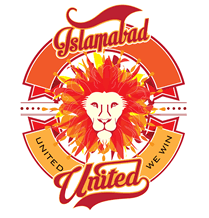 Islamabad United
155 / 2 (12.3)
Qualifier
Islamabad United won by 8 wickets
Sun, Mar 18, 2018, Dubai
Karachi Kings
154 / 4 (20)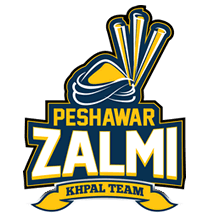 Peshawar Zalmi
157 / 10 (20)
Eliminator 1
Peshawar Zalmi won by 1 run
Tue, Mar 20, 2018, Lahore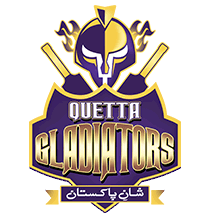 Quetta Gladiators
156 / 9 (20)
Karachi Kings
157 / 2 (16)
Eliminator 2
Peshawar Zalmi won by 13 runs
Wed, Mar 21, 2018, Lahore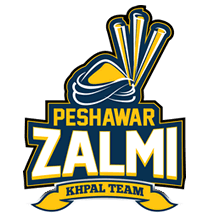 Peshawar Zalmi
170 / 7 (16)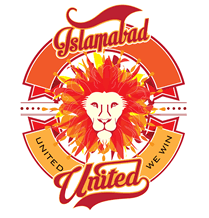 Islamabad United
154 / 7 (16.5)
Final
Islamabad United won by 3 wickets
Sun, Mar 25, 2018, Karachi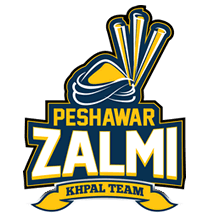 Peshawar Zalmi
148 / 9 (20)
Pakistan Super League Season 2
Pakistan Super League Season 2 was played in UAE from 9th February 2017 and the final match held on 7th March 2017.
PCB organized the Pakistan Super League Schedule (PSL schedule 2017) which includes a total of 24 T20 matches in 20 days.
Teams:
Five teams participated in this PSL which represents the five big cities of Pakistan.
Islamabad United
Karachi Kings
Lahore Qalandars
Peshawar Zalmi
Quetta Gladiators
Peshawar Zalmi team was led by the great West Indies skipper Darren Sammy who won two T20 World Cups. Shahid Afridi steps down as Captain and handed over the captaincy to Sammy. Zalmi's Owner Javed Afridi also likes him.
Islamabad United retains Misbah-ul-Haq as captain and in the Captaincy of Misbah ul Haq, United won the very 1st title of PSL in 2016.
Quetta Gladiators retains the aggressive captain Sarfraz Ahmad who took his team to the final in the previous edition of PSL.
Lahore Qalandars appointed new Captain the great Brendon McCullum who also captained NewZealand team during his career. Qalandars were bottom on the table in the last season due to lack of captaincy  that's the reason they brought new experienced captain.
Karachi Kings new Captain will be Kumara Sangakkara. In PSL last season Kings Captain was Shoaib Malik who stepped down as captain due to team's poor performance and in last matches team was captained by Ravi Bopara.
Venue:
All the matches were scheduled to play at two venues, Dubai and Sharjah in UAE.
The Big Final was played in Lahore, Pakistan.
Dubai International Cricket Stadium, United Arab Emirates
Sharjah Cricket Stadium, United Arab Emirates
Gaddafi Stadium, Lahore
Format:
Every team gets to plays twice with other four teams in the group stage before the playoff stage to qualify for the finals. Top 4 teams will be qualified for the playoffs.
In the group stages, two points will be awarded for a win, one for a no result and none for a loss. In the event of tied scores after both teams have faced their quota of overs, a super over will be used to determine the match winner.
In the group stage teams will be ranked on the following criteria:
Higher number of points
If equal, higher number of wins
If equal, least number of defeats
If still equal, the results of head to head meetings
If still equal, net run rate
Any playoff match finishes with no result, a super over will be used to determine the winner with a tied super over meaning that the team which finished higher in the league tables.
Final Result
Peshawar Zalmi 148 / 6 (20 OVERS)
VS
Quetta Gladiators 90 / 10 (16.3 OVERS)
Peshawar Zalmi Won by 58 runs
Previous Season was the debut season of the Pakistan Super League which was established by the Pakistan Cricket Board. The tournament featured five teams (Peshawar Zalmi, Quetta Gladiators, Islamabad United, Karachi Kings, Lahore Qalandars) and was held from 4th to 23rd February, 2016 in the United Arab Emirates.
The final was played in Dubai on 23rd February in which Islamabad United defeated Quetta Gladiators by 6 wickets to win the First Title. Dwayne Smith of Islamabad United was awarded the Man of the Match award for his innings of 73 runs from 51 balls.
Scores were:
                          V/S
   174/7 (20 overs)                                                            175/4 (18.4 overs)
Ravi Bopara of Karachi Kings was named Player of the Tournament. Bopara scored 329 runs and took 11 wickets in the tournament.
Andre Russell of Islamabad United was the leading wicket-taker he took 16 wickets at an average of 17.25.
Umar Akmal of Lahore Qalandars was the leading run scorer with 335 runs at an average of 83.75 and also took the most catches in the tournament with 7 catches.
Standings were:
 Teams                             P   W   L   NR   Pts    NRR
 Peshawar Zalmi (3rd)              8   6   2   0    12    +0.573
 Quetta Gladiators (R-U)           8   6   2   0    12    +0.216
 Islamabad United (C)              8   4   4   0    8     -0.282
 Karachi Kings (4th)               8   2   6   0    4     -0.036
 Lahore Qalandars                  8   2   6   0    4     -0.536
Qualifier 1:
19th February Scorecard
Quetta Gladiators 133 (19.3 overs)
v/s
Peshawar Zalmi 132/9 (20 overs)
Quetta Gladiators won by 1 run.
Eliminator:
20th February Scorecard
Karachi Kings 111/9 (20 overs)
v/s
Islamabad United 115/1 (14.2 overs)
Islamabad won by 9 wickets.
Qualifier 2:
21st February Scorecard
Islamabad United 176/3 (20 overs)
v/s
Peshawar Zalmi 126 (18 overs)
Islamabad won by 50 runs.
Sharjeel Khan scored the first ever century of PSL.
Pakistan Super League Final 2016:
23rd February Scorecard
Quetta Gladiators 174/7 (20 overs)
Ahmed Shehzad 64 (38)
Andre Russell 3/36 (4 overs)
v/s
Islamabad United 175/4 (18.4 overs)
Dwayne Smith 73 (51)
Nathan McCullum 1/25 (3 overs)
Islamabad won by 6 wickets
Player of the match: Dwayne Smith (Islamabad United)